Right Person - Right Lane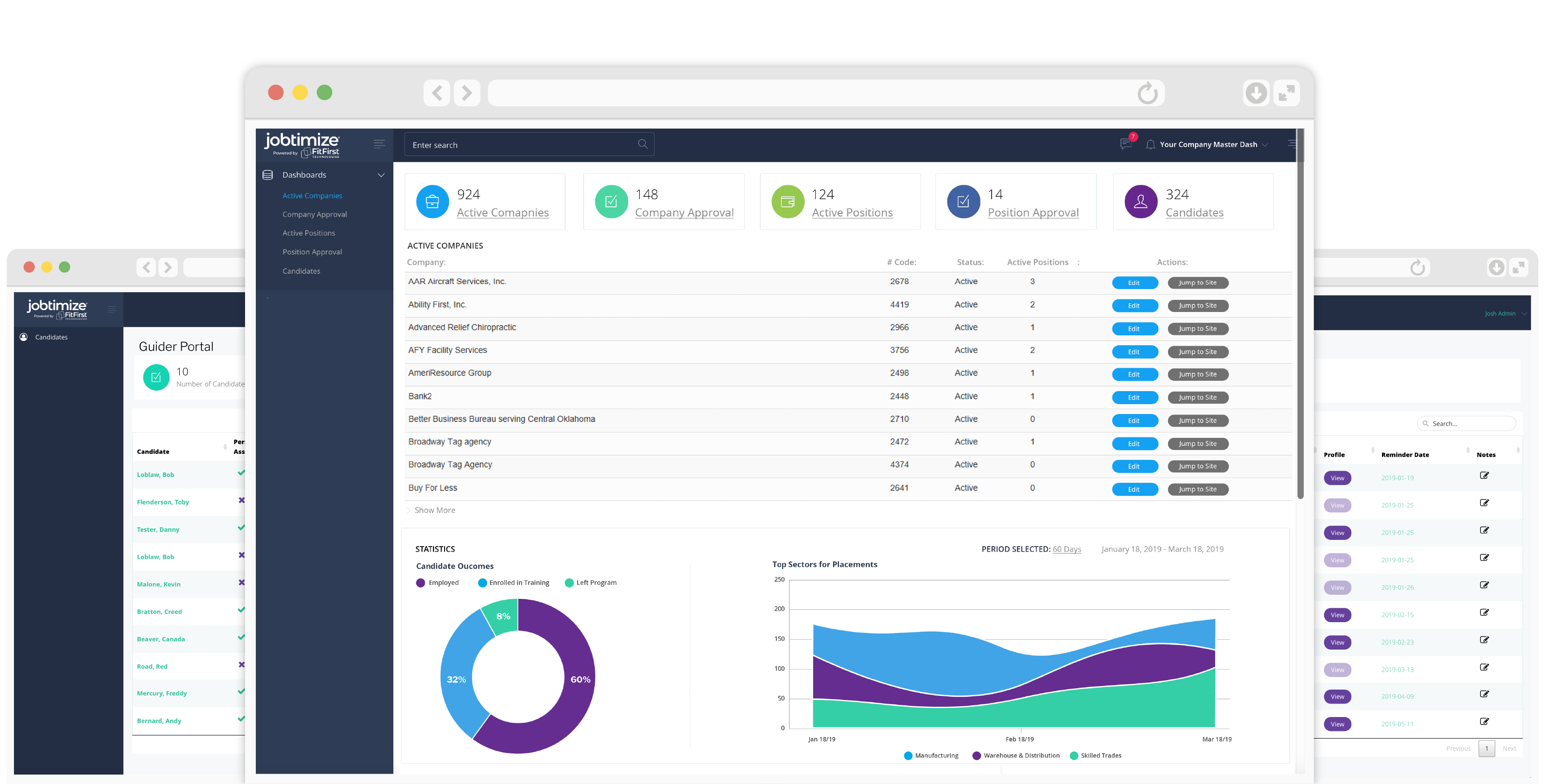 Providing career advisors, workforce developers and educators with the right resources to support their communities.
Accurate career matching, with a new approach.
Your dream toolbox
Connect, track and guide people to a career path and opportunities that are right for them:
Access your clients' Jobtimize profiles and generate career planning reports for those receiving your guidance.
Guide clients towards the right training/course choices for their ideal career.
Gain direct connections/tracking with employers who are offering opportunities that fit the candidates receiving your guidance.
Use Jobtimize to introduce employers to large pools of your clients who are already pre-screened and matched the job(s).
Navigate easily through the Jobtimize "Guider Portal" Dashboard.
Invite, categorize and update people in your database.
View and share statistical graphs and outcome reports.
Create notifications and reminders for you, your team or those receiving your support.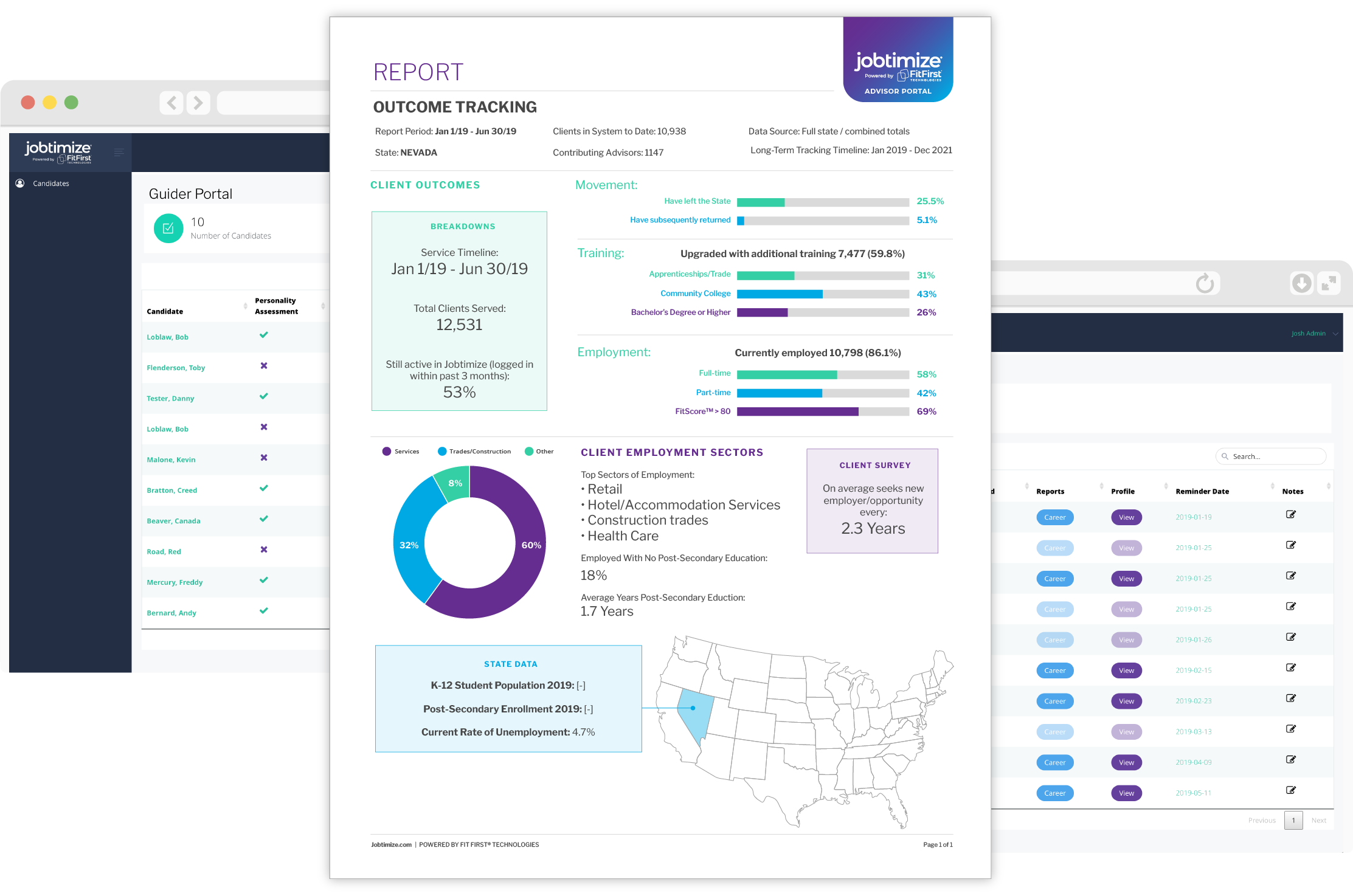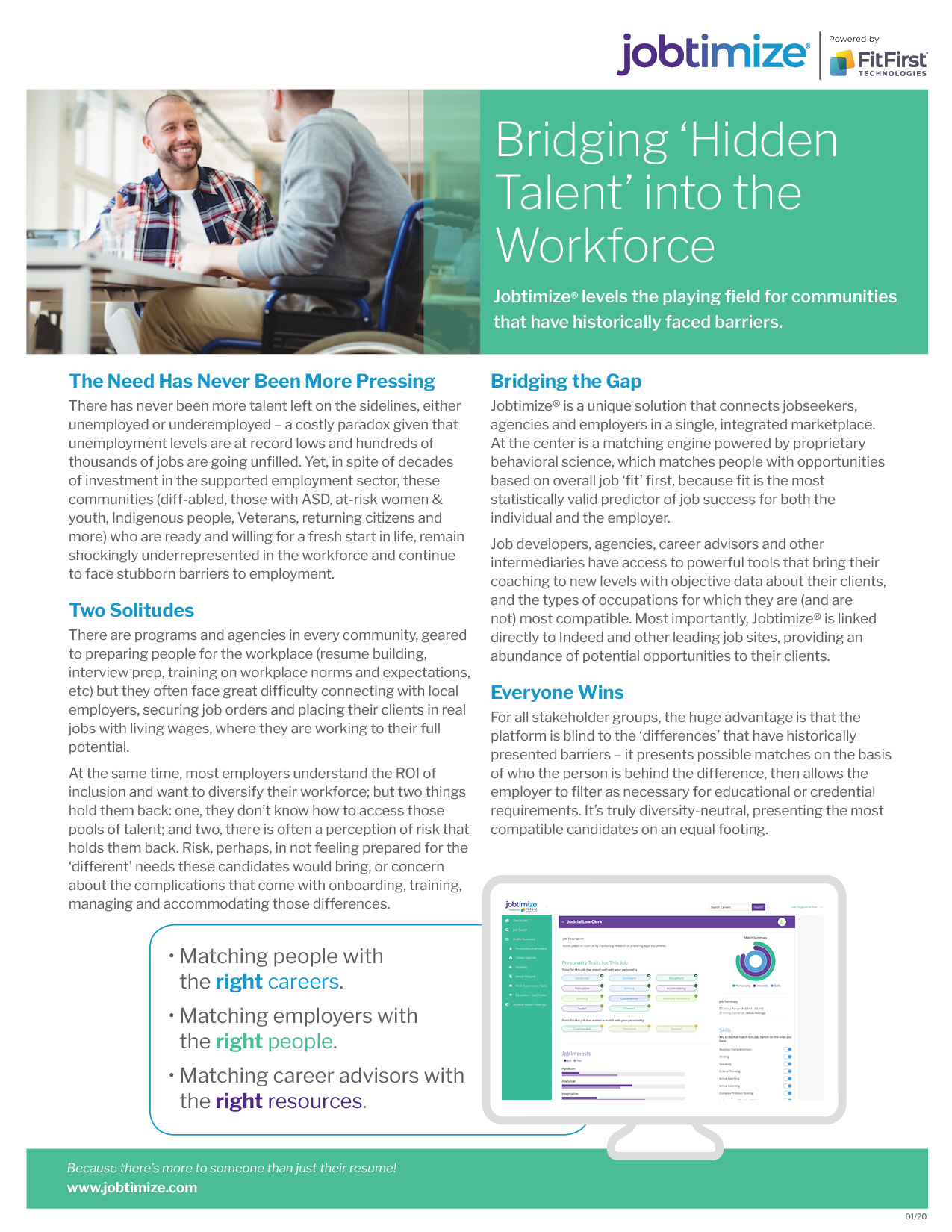 Hidden Talent
Jobtimize® levels the playing field for communities that have historically faced barriers.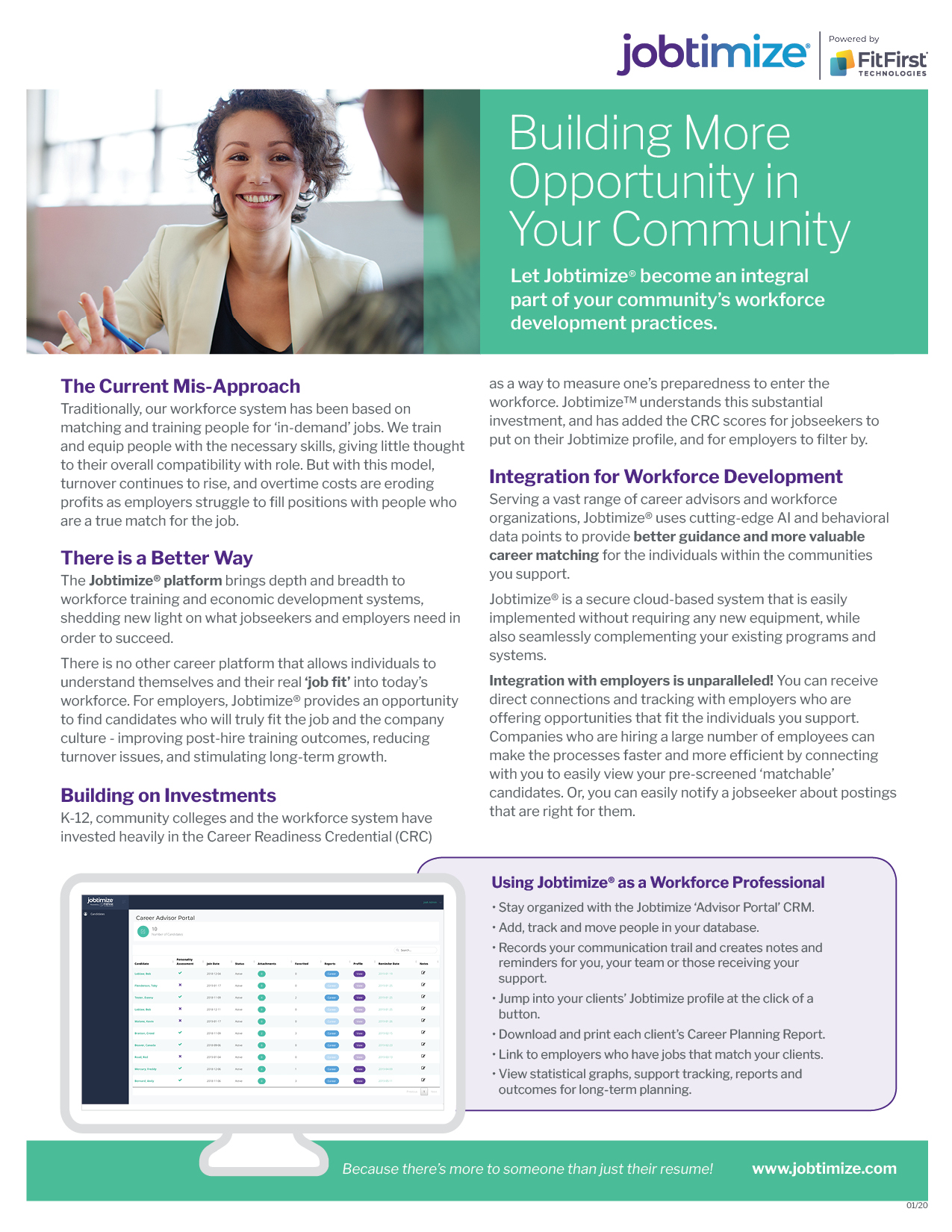 Workforce
Let Jobtimize® become an integral part of your community's workforce development practices.
NEW! Featured Applications (Bi-Fold Brochures)
Contact us at: 1 (800) 513-7277 EXT: 826 to setup a demo or use the contact form to receive more information on Jobtimize™ for Career Advisors.